Details

Published: Sunday, 15 October 2017 11:49
Report on GSDI-EuroSDR "Marine SDI, INSPIRE and the EU Marine Directives" Workshop
Workshop Introduction
On 4 September 2017, the GSDI Association presented a half-day workshop on "Marine SDI, INSPIRE and the EU Marine Directives", as part of the Marine/Coastal Best Practice Project. The project is supported by funding from EuroSDR, with the added remit to:
Analyse the roles of National Mapping and Cadastral Agencies (NMCAs) and Hydrographic Offices (HOs) in Europe in the current implementation of the Maritime Spatial Planning Directive (MSPD) in Europe.
Identify the contributions of national Spatial Data Infrastructures (SDIs) and Coastal and Marine SDIs to the current implementation of the MSP Directive in Europe.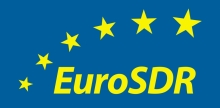 One of the activities funded by EuroSDR was:
A workshop and conference paper at the INSPIRE 2017 Conference, 4-8 September 2017.
Presenters at the workshop were Roger Longhorn, GSDI Secretary-General, and Evangelia Balla, of National Mapping and Cadastre Agency, Greece, and PCC, the Permanent Committee on Cadastre in the European Union. The workshop agenda is below.