Home

LATEST GSDI 15 NEWS!
The book "Spatial Enablement in a Smart World", comprising 13 selected and fully refereed papers submitted to the GSDI 15 World Conference held in Taipei, Taiwan, 29 November to 2 December 2016, is now avaiaable for online download here (PDF).
---
The first part of the GSDI 15 World Conference Digital Proceedings, containing all Extended Abstracts for presentation at the conference, are now available for free download here (PDF).
---
Get the latest information for the GSDI 15 Workshops from GSDI Members
---
GSDI 15 welcomes Dr. Yinhai Wang to Keynote on Smart Transportation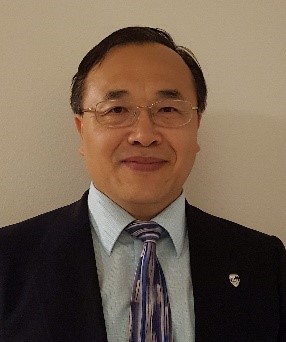 GSDI is pleased to have on board Dr. Yinhai Wang, a professor and eminent authority in transportation engineering and the founding Director of the Smart Transportation Applications and Research Laboratory (STAR Lab) at the University of Washington (UW). He also serves as Director for Pacific Northwest Transportation Consortium (PacTrans), USDOT University Transportation Center for U.S. Federal Region 10. Dr. Wang's research interests include advanced traffic detection systems, large-scale traffic system modeling and analysis, traffic operations, intelligent transportation systems, traffic safety, traffic simulation, vehicle emission analysis, and e-science of transportation. He has published 120 peer-reviewed journal articles, three edited books, one book chapter, and 51 peer-reviewed conference papers. Dr. Wang serves as a member of the IEEE Smart Cities Steering Committee and chaired the First IEEE International Smart Cities Conference in 2015. He is also active in Transportation Research Boarding, serving as member for two committees: Transportation Information Systems and Technology (ABJ 50) and the Highway Capacity and Quality of Service (AHB 40). Furthermore, he is an elected governor for the ASCE Transportation & Development Institute (T&DI) Board and will serve as president of T&DI in 2018.
---
One Month to Go to GSDI 15 - Workshop Registrations Open!
The GSDI 15 World Conference features 20 Workshops this year, from 29 November to 2 December. Get full details here - and sign up for the free Workshop! One month left until GSDI 15 - Workshop Registrations Open!
---
GSDI Global Citizen Award 2016 to Prof Ian Masser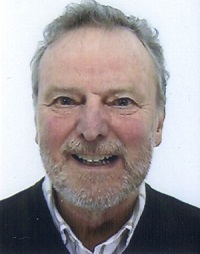 Emeritus Professor Ian Masser is to receive the Global Spatial Data Infrastructure (GSDI) Global Citizen Award during the 15th GSDI World Conference in Taipei, Taiwan on 2 December 2016 (http://gsdi15.org.tw).
For the full story, see GSDI Global Citizen Award 2016 to Prof Ian Masser
---
Esri and National Chung-Shan Institute of Science and Technology (NCSIST) Silver Sponsors for GSDI 15
Esri has joined GSDI 15 as a Silver Sponsor and will be offering a workshop on "A Platform for Building Safe and Resilient Communities." When a disaster strikes, knowing what you need and how to find it can be the key factor that saves lives, resources, and critical infrastructure. Limited data sharing between departments and agencies can be disastrous in an emergency situation. The workshop will demonstrate how to minimize the impact of an emergency by connecting people to the data and resources they need. Participants will see how WebGIS can enable the sharing of critical information both within and across organizations, enabling effective and controlled collaboration – empowering everyone to make faster and better decisions.
NCSIST is active in the development of an Intelligent Surveillance System (ISS), advancing the rise of the Internet of Things (IoT) which connects sensors and other electronic devices through the Internet. Another focus includes the development of the Disaster Prevention and Relief System, a decision support system which includes a unified disaster framework, public resource management, and automatic, real-time public resource-disaster assignment. NCSIST's work on mini-UAVs is being applied to disaster rescue and joint maneuvers of troops.
For more information, see GSDI 15 welcomes Esri and NCSIST as Silver Sponsors
---
The latest Keynote presenter to be announced is The latest to be announced is Dr Tso-Chien Pan, Executive Director and Professor at the Institute of Catastrophe Risk Management (ICRM) of Nanyang Technological University in Singapore. Dr Pan joins 10 other distinguished GSDI 15 Keynote Speakers announced previouisly. For more information visit New Keynote Speakers for GSDI 15 Conference announced.
---
GSDI are pleased to announce that five grants from the Group on Earth Observation (GEO) have also been awarded to participants from developing nations to attend GSDI 15 and present their papers. GSDI gratefully acknowledges GEO for this splendid support. For more information visit GSDI 15 to award GEO travel grants to developing country participants.
Register today here - http://gsdi15.org.tw/registration.
Download a presentation about GSDI and the GSDI 15 World Conference here (PDF).
---
GSDI 15 World Conference Official Media Partners
---
"The Global Spatial Data Infrastructure Association - Advancing a Location Enabled World"
---
The GSDI Association is an inclusive organization of academic and research institutions, government agencies, commercial firms, NGOs and individuals from around the world.
The purpose of the organization is to promote international cooperation and collaboration in support of local, national and international Spatial Data Infrastructure research, education, capacity building and implementation challenges, issues and good practice from around the globe that will allow nations to better address social, economic, and environmental issues of pressing importance.
Find out more About GSDI !
---
Our Vision is a world where everyone can readily discover, access and apply geographic information to improve their daily lives.
Our Purpose is to encourage international cooperation that stimulates the implementation and development of national, regional and local spatial data infrastructures.
Our Mission is to advance geo-information best practices, knowledge sharing and capacity building for the improved sharing and application of geographic information.