Home

LATEST GSDI 15 NEWS!
The book "Spatial Enablement in a Smart World", comprising 13 selected and fully refereed papers submitted to the GSDI 15 World Conference held in Taipei, Taiwan, 29 November to 2 December 2016, is now avaiaable for online download here (PDF).
Look for the full GSDI 15 World Conference report to be published in the next few days. Thank you to all who attended and especially to our sponsors!
---
The first part of the GSDI 15 World Conference Digital Proceedings, containing all Extended Abstracts for presentation at the conference, are now available for free download here (PDF).
---
GSDI Global Citizen Award 2016 to Prof Ian Masser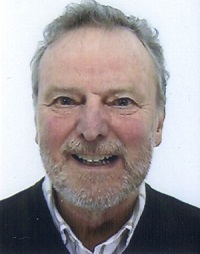 Emeritus Professor Ian Masser receives the Global Spatial Data Infrastructure (GSDI) Global Citizen Award in 2016 - only the fourth time the award has beeen presented by the Association since its founding.
Get the full story here.
---
---
GSDI 15 World Conference Official Media Partners were:
---
"The Global Spatial Data Infrastructure Association - Advancing a Location Enabled World"
---
The GSDI Association is an inclusive organization of academic and research institutions, government agencies, commercial firms, NGOs and individuals from around the world.
The purpose of the organization is to promote international cooperation and collaboration in support of local, national and international Spatial Data Infrastructure research, education, capacity building and implementation challenges, issues and good practice from around the globe that will allow nations to better address social, economic, and environmental issues of pressing importance.
Find out more About GSDI !
---
Our Vision is a world where everyone can readily discover, access and apply geographic information to improve their daily lives.
Our Purpose is to encourage international cooperation that stimulates the implementation and development of national, regional and local spatial data infrastructures.
Our Mission is to advance geo-information best practices, knowledge sharing and capacity building for the improved sharing and application of geographic information.