Details

Published: Sunday, 02 April 2017 15:13
Fact Sheet for the Joint GSDI-EuroSDR Marine SDI Best Practice Project
An updated Fact Sheet has been published briefly describing the details of the Joint GSDI-EuroSDR Marine/Coastsl SDI Best Practice Project extension which was gratefully extended by financial support from EuroSDR, a not-for-profit organisation linking National Mapping and Cadastral Agencies with Research Institutes and Universities in Europe for the purpose of applied research in spatial data provision, management and delivery.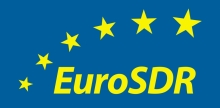 The additional funding extends the project to focus more closely on the 'land-sea interactions' aspects of Marine/Coastal SDI, especially in regard to implemenation of the EU Maritime Spatial Planning Directive and national and regional work on marine cadastres. The original GSDI Strategic Project was to end in October 2017, but the new funding will both expand the theme of the initial project as well as help extend it through 2018, with additional funding support from the GSDI Association, as part of its new Capacity Building Program 2017-2018.
With conference papers and conference presentations already completed in 2015 and 2016 as part of the initial project at the INSPIRE 2016 Conference in Barcelona, September, 2016, and two webinars now completed (November 2015 and March 2017), there are more webinars, workshops and conference presentations planned during the extension period.
Webinar #3, to be held in June 2017, in the series will focus on 'land-sea interactions' and the special problems raised for Marine/Coastal SDI in that environment.
Webinar #4 will focus on 'Marine Cadastre', a topic of increasing important as govenments recognise more completely the importance of issues such as registering rights, defining boundaries, etc. in the marine environment.
Watch this space for announced dates and/or contact Roger Longhorn at This email address is being protected from spambots. You need JavaScript enabled to view it. for details and to be added to the webinar information email list.