Prof Harlan Onsrud Receives GSDI Exempelary Service Award at GSDI-15 Conference
At the GSDI Council meeting held in Taipei, Taiwan, on 28 November, 2016, Prof. Harlan Onrsud, the first and longest serving GSDI Executive Director and Secretary-General, received the GSDI Exempleary Service Award from GSDI President, Dr. David Coleman.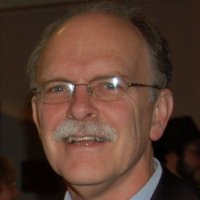 EXEMPLARY SERVICE AWARD
Through his selfless dedication and efforts, Professor Harlan Onsrud:
consistently advanced the goals and objectives of the Association from its earliest inception through development of the organization, spanning a decade of work;
played a significant and leading management role as long-serving Executive Director and Secretary-General;
provided exemplary support and skills in managing the many activities, SDI initiatives and projects in which the Association was engaged across the globe, especially in economically disadvantaged nations;
provided strong management skills in helping to organize numerous GSDI World Conferences around the globe during his years of service;
provided consistent professional support in advising the Association on important administrative, legal and policy issues;
developed valuable knowledge sharing and capacity building initiatives within the Association; and
did all of this while occupying a demanding professional post at his academic institution.
Prof Onsrud was Executive Secretary and then Secretary General of the Association from its founding in 2003 until June 2014.
Download the Award here (PDF).