Details

Published: Tuesday, 27 October 2015 14:03
Support the GSDI Small Grants Program!
The GSDI Association Small Grants Program has contributed to important geographical information management capacity-building projects in Africa, Asia and the Pacific, Eastern Europe, Central and South America. A small investment will deliver a rewarding and lasting return!
A Spatial Data Infrastructure (SDI) enables the access, integration, distribution, management and use of geographical information for informed decision making. Your support of the GSDI Association Small Grants Program will enable small but targeted advancements that make a larger impact on the development of SDI globally. A few additional resources and expertise make a big impact in developing nations - with a rewarding and lasting return.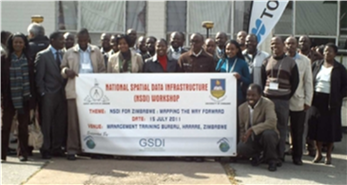 The Small Grants Program has made a big difference in helping organizations advance specific activities supporting their SDI or Geographic Information System (GIS) related work.
In Ethiopia, establishment of Geoportal with Open Source Solutions for Environment Resources Management and Conservation
Training for the National Implementation of the Ecuadorian Metadata Profile (EMP)
Use of GIS and SDI in promoting Coffee Quality in the Maraba Sector, Rwanda
Designing and Implementing a Pilot Project to introduce Cadastral Maps into the National SDI of Tajikistan
NSDI Awareness Campaign in Jamaica
Establishing Metadata and Clearinghouse Nodes Spatial Planning Data Policy in Indonesia
Increasing the Understanding of SDI within the Albanian Geo-society by Promoting and Distributing SDI Cookbook 2009 in the Albanian Language
SDI Awareness Training in Central Asia in the Kyrgyz Republic
Raising Awareness through National Workshops and Publication of an NSDI Newsletter for the Zimbabwe National Spatial Data Infrastructure (ZNSDI)
The GSDI Association connects professionals and specialists interested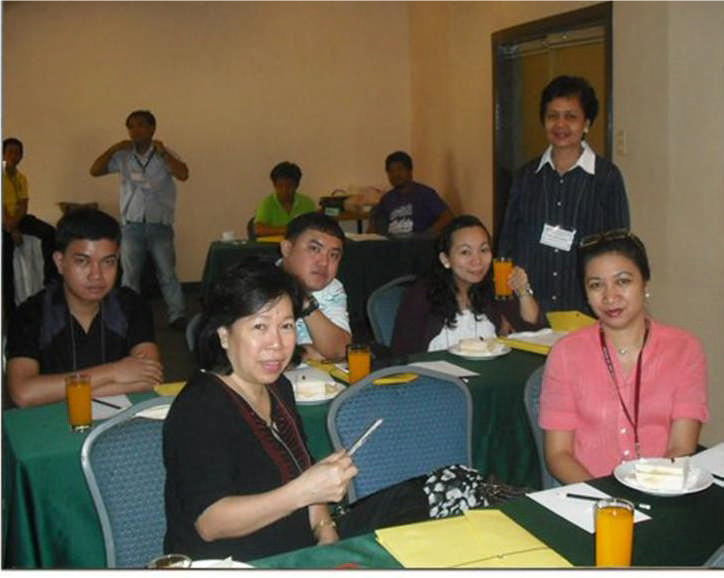 in promoting international cooperation in support of compatible local, national and international spatial data infrastructure developments. Working on issues at the intersection of technological, legal, and socioeconomic concerns, it has attracted and applied the expertise and influence of leaders, practitioners and researchers in the fields of mapping and geospatial information management since 1996.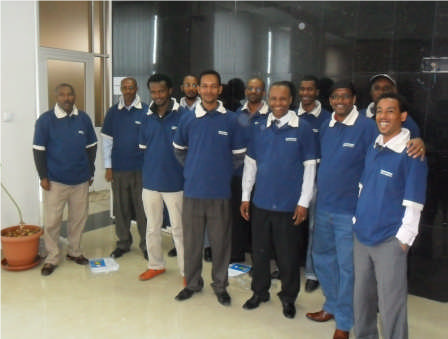 Since its launch in 2003, the GSDI Association Small Grants Program has provided support to more than 110 projects across the globe. The program has been sponsored through a partnership between the GSDI Association, the U.S. Federal Geographic Data Committee, the GISCorps of URISA, and since 2014 the GeoConnections national initiative of Natural Resources Canada. Three types of awards are available: a cash award of up to US$ 2500 per project; SDI/GIS consulting services up to the value of US$ 2500; or a combination of cash award and SDI/GIS consulting services. The consulting services are offered through the GISCorps.
Make a Difference! Sponsor a Project!
Without support to the developing world, we cannot realize our vision of a Global SDI. Will you do your part to advance our global spatial data infrastructure and sponsor the GSDI Small Grant Program?
| | | |
| --- | --- | --- |
| Sponsor Category | Contribution | Sponsors up to |
| Map Sponsor | $ 50,000 US | twenty projects |
| Polygon Sponsor | $20,000 US | eight projects |
| Line Sponsor | $10,000 US | four projects |
| Point Sponsor | $ 5,000 US | two projects |
The grants selection process is governed by the GSDI Societal Impacts Committee working through regional SDI organizations. All Sponsors will be recognized on the GSDI Web Site and in all literature and articles describing the GSDI Small Grants Program. Smaller donations also are gratefully accepted.
Find out more about URISA GISCorps activities, including their support for the GSDI Small Grants Program, by visiting http://www.giscorps.org and look at 'Ongoing Projects'. Information on FGDC International Cooperation is available at http://www.fgdc.gov/international/ and the GeoConnections national initiative of Natural Resources Canada at: http://www.nrcan.gc.ca/earth-sciences/geomatics/canadas-spatial-data-infrastructure/8906.
For further information, contact:
GSDI Association, PO Box 213, Gilbertville, IA 50634, USA
phone +1 508-720-0325, fax +1 703-852-7917
Business Contact: Roger Longhorn, This email address is being protected from spambots. You need JavaScript enabled to view it.
President/Executive Director: Dr David Coleman, This email address is being protected from spambots. You need JavaScript enabled to view it.
Small Grants Program Project Leader: Brigitta Urban-Mathieux: This email address is being protected from spambots. You need JavaScript enabled to view it.
Download this information flyer here (PDF).