Details

Published: Friday, 21 July 2017 12:48
3rd Blue Planet Symposium Report
The 3rd Blue Planet Symposium was held in College Park, Maryland, USA from 31 May to 2 June 2017. The symposium was co-hosted by the National Oceanic and Atmospheric Administration, the University of Maryland and the University System of Maryland Foundation.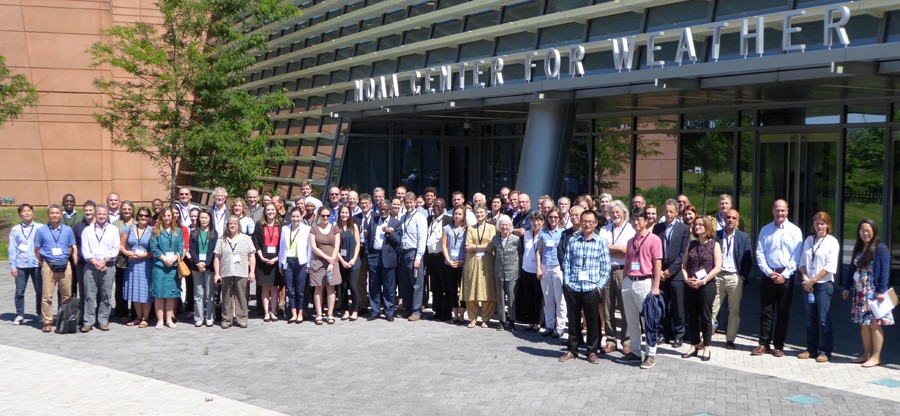 The symposium brought together a diverse group of participants to discuss the challenges facing the ocean and how Blue Planet can add value to existing ocean observing activities and programmes by highlighting the societal benefits of ocean observations, engaging with end-users and supporting informed decision making.

Symposium Report and Blog Post
The symposium report, presentations and additional information about the event can be found here.
Please also check out the GEO Blog Post about the symposium.
Recommendations and Next Steps
Recommendations from the symposium discussions include:
Blue Planet should focus on building the user engagement working group as a priority.
The user engagement working group should identify priority user types (with a focus on intermediary users such as industry service providers). This task should include an analysis and compilation of past and current efforts within the GEO and ocean observing community to identify and engage with users.
To engage users, Blue Planet should travel to meetings of different user groups.
Blue Planet should focus efforts around needs to support the ocean-related Sustainable Development Goals and support other policy mandates.
Blue Planet should consider building high level products and services that can be tailored to specific regional and local needs, potentially by the regional GEOSS groups or intermediary users.
Blue Planet should work to produce and compile case studies and examples of how ocean observations support the three pillars of sustainable development: environment, society and the economy. These collaborations could be done with the support of OECD and economic experts that are now involved in Blue Planet.
Future Activities (July 2017 - 2018)
• Blue Planet will work to establish and build working groups.
• The Blue Planet Implementation Plan will be updated.
• Blue Planet will select prototype and pilot projects and begin implementing the projects.
• Blue Planet will work to support sustainable development activities in the Caribbean.
The Next Blue Planet Symposium
The 4th Blue Planet symposium will be held from July 4-6, 2018 in Toulouse, France. Further information about the upcoming symposium will be posted on the Blue Planet website.
Blue Planet website: www.geoblueplanet.com
This email address is being protected from spambots. You need JavaScript enabled to view it.