Details

Published: Wednesday, 05 April 2017 02:42
Geodata interoperability and harmonization in transport: a case study of open transport net
Authors: Carina Veeckman, Karel Jedlička, Dieter De Paepe, Dmitrii Kozhukh, Štěpán Kafka, Pieter Colpaert and Otakar Čerba
Published in: Open Geospatial Data, Software and Standards 2:3 (2017). Published: 24 February 2017.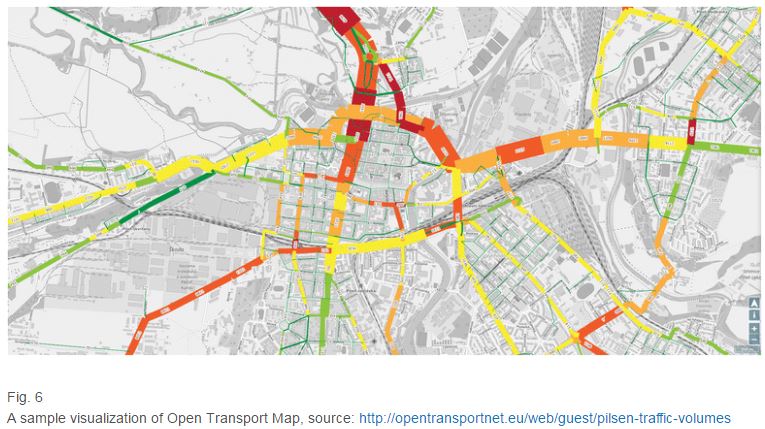 Abstract:
Background: In Europe, a lot of data portals are emerging on the local, national or interregional levels. These portals have a common objective to share data and information to its citizens and businesses, and to make information more accessible. However, studies showed that people are still facing difficulties in finding and reusing public sector information. To facilitate data reuse, the information should be available in a machine-readable format and agreed metadata standard, so that interoperability and discoverability could be enhanced.
Methods: This article focuses on the interoperability and harmonization of spatial and non-spatial data in the transport field. Both the open data and geospatial world have stable standards (such as DCAT and INSPIRE), and the GeoDCAT-AP is the first attempt in combining the two worlds. Through a case study approach, this article aims to provide insights in the implementation of this new standard and other interoperability cases in transport, such as the Data Tank data management system and a harmonized model for road network data.
Results: The results are presented through a case study approach that was executed in the Open Transport Net project, and in consultation of the standard bodies Open Geospatial Consortium, the World Wide Web Consortium, and the in-house research centre of the European Commission, the Joint Research Centre.
Conclusions: The results highlight that still a lot of work needs to be done to combine both worlds, and that certain advantages and drawbacks need to be taken into account when combining spatial and non-spatial data.
Keywords: Open data, Geo data, Data interoperability, Data harmonization, CKAN, Transport
Source: https://opengeospatialdata.springeropen.com/articles/10.1186/s40965-017-0015-6