Details

Published: Wednesday, 29 March 2017 17:02
Vacancy notice: Technical Manager, Global Partnership for Sustainable Development Data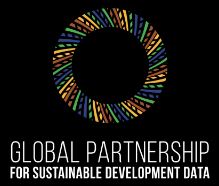 The Global Partnership for Sustainable Development Data (GPSDD) is a fast-growing, dynamic international partnership bringing together over 200 different organizations including governments, UN agencies, private companies, civil society organizations, and many others.
It convenes, connect and catalyze action to address the problems of poor data use, access, quality and production, and to work with stakeholders to fully harness the new opportunities of the data revolution in the service of sustainable development. It aims to link and align action, capacities and resources across geographies, sectors and data communities.
The GPSDD is looking for a dynamic and well-rounded Technical Manager who can easily engage at the country level, especially within a developing country context, to identify and support how data and technology can best support needs based on local context. The position will also guide how the GPSDD brings Partners together to strengthen data ecosystems, and how open data, earth observation and geospatial data, big data and citizen generated data can be accessed and used to achieve the SDGs and sustainable development more broadly.
Deadline: April 19, 2017.
Source: http://www.data4sdgs.org/master-blog/2017/3/22/we-are-looking-for-a-technical-manager