Details

Published: Monday, 24 April 2017 18:11
Sri Lanka: Geoportal a key step on road to implementing REDD+
Improved forest monitoring systems, a critical measure on the road to Reducing Emissions from Deforestation and forest Degradation (REDD+), have advanced significantly in Sri Lanka with the launch of an online geoportal that will help the country move close to achieving its development and mitigation targets.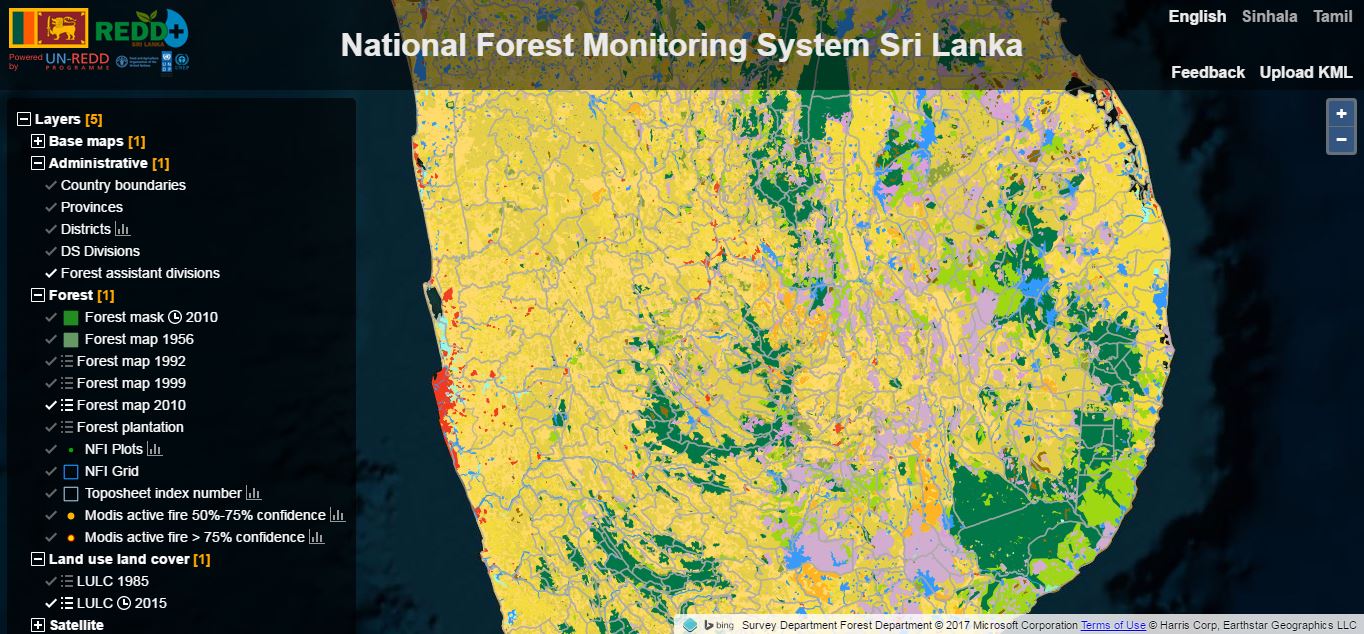 The geoportal is connected with Sri Lanka's National Forest Monitoring System (NFMS) and will contribute to achieving the country's ambitious forestry development agenda and its Nationally Determined Contributions (NDC).
The online geoportal pulls together forest-related data, analysis, and information dissemination, and was launched in February 2017 with the aim of helping to reduce threats to Sri Lanka's forests and contribute to their preservation.
Sri Lanka's Forest Department, the Department of Wildlife Conservation, Survey Department, Climate Change Secretariat, Central Environment Authority and the Natural Resource Management Centre came together as part of a national task force formed to serve and offer technical advice and expertise on the development of this portal.
The online portal, which includes a wide variety of maps, satellite imagery, and information on a range of protected areas, is designed to be accessible to the public, meeting demands for information that is transparent as well as consistent.
Link to the geoportal: www.nfms.lk
Source: http://www.unredd.net/announcements-and-news/2610-geoportal-helps-sri-lanka-take-major-step-on-road-to-implementing-redd.html