Details

Published: Thursday, 11 August 2016 16:28
Australia/New Zealand: ANZLIC-the Spatial Information Council Strategic Plan 2016-2019 published
The Strategic Plan has been developed as a one page summary of the essential information about ANZLIC and what it will achieve over a three year horizon.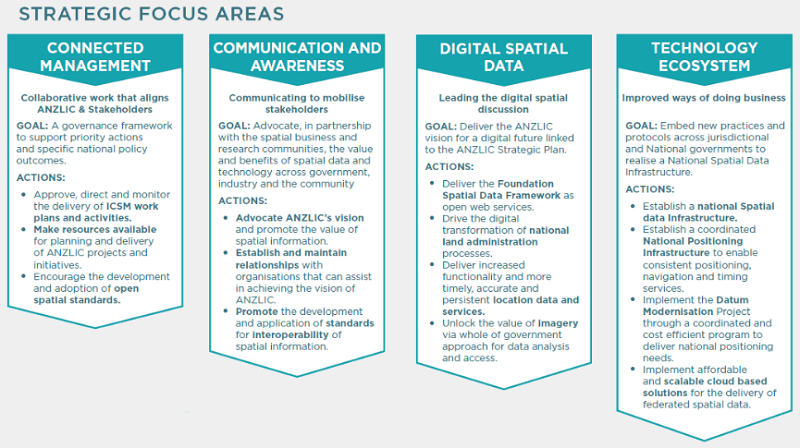 Recognising that spatial data is a major contributor to the digital economy and broader government service delivery, ANZLIC's vision is:
Spatially referenced information that is current, complete, accurate, affordable and accessible is used to inform decision making for economic, social and environmental outcomes.
In support that vision, the Members of ANZLIC provide value as advocates to their respective governments for nationally coordinated spatial policy.
ANZLIC has four Strategic Focus Areas and Goals with associated Actions for the 2016 - 2019 period.
Source: http://anzlic.gov.au/anzlic-council/anzlic-strategic-plan