Details

Published: Wednesday, 27 September 2017 09:23
OGC Big Geo Data White Paper made public
The OGC "Big Geo Data" white paper is now public at http://docs.opengeospatial.org/wp/16-131r2/16-131r2.html. Sections 4 and 5 lists ideas OGC Members suggested for future work to advance the big data in OGC. Several of the ideas are already advancing in the BD DWG. I am game to work with Members who want to advance the other ideas.
Big Geospatial Data – an OGC White Paper
This white paper was the result of two Location Powers events and related OGC activities including Big Data DWG.
• Location Powers: Big Data, Orlando, September 20th, 2016; and
• Location Powers: Big Linked Data, Delft, March 22nd, 2017.
http://www.locationpowers.net/pastevents/
Top level outline of the white paper:
1. The Big Data Trend and Geospatial Information
2. The Value of Big Geo Data Applications
3. Use cases for Big Geo Data
4. OGC Big Geo Data Opportunities
5. OGC activities on Big Geo Data
The attached figure provides overview of Section 3 Use Cases.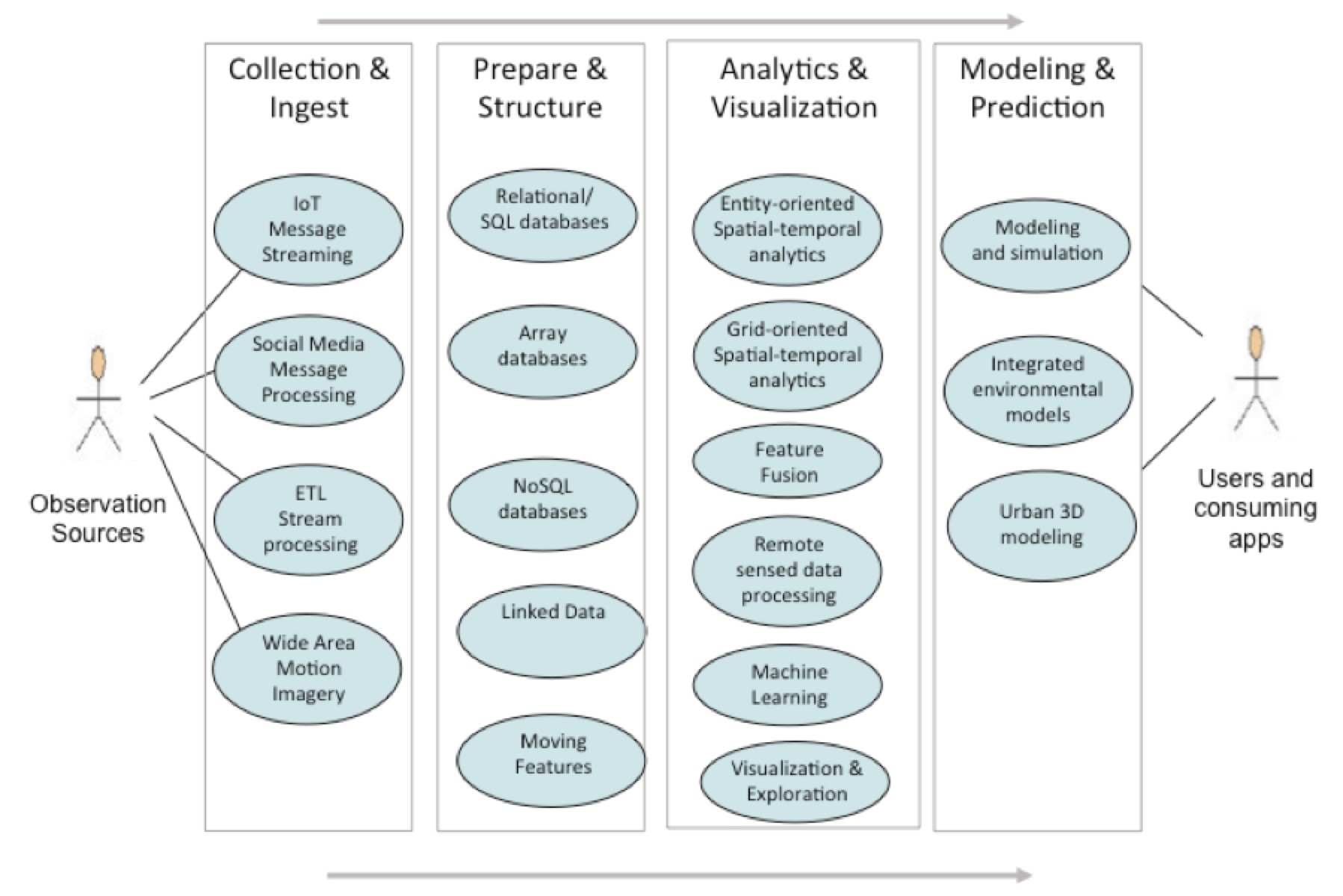 Section 4 lists several Big Geo Data opportunities - several are already underway in OGC:
• Cloud computing for EO data
• Analysis Ready Data and Datacubes
• Data Representation for Big Geo Data: Features, Coverages, DGGS
• Big Linked Geodata
• Big Geo Data - Open source

Section 5 lists OGC activities on Big Geo Data
• OGC Programs' Activities on Big Geo Data
• External coordination: Standards
• External coordination: R&D