Details

Published: Monday, 08 May 2017 15:53
USA: FGDC hosting free 2017 ISO Metadata Summit

The FGDC is hosting a 2017 International Organization for Standardization (ISO) Metadata Summit on May 24, 2017 to improve geospatial data and services discovery and use for federal and non-federal National Spatial Data Infrastructure (NSDI) stakeholders and users.
Attendees will participate in presentation and breakout sessions to share best practices and develop recommendations for the implementation of the ISO geospatial metadata content standard. The Summit will build upon the previous FGDC sponsored Metadata Workshops and focus on:
Identifying and addressing ISO metadata implementation issues
Developing ISO metadata implementation plans
Leveraging the Geospatial Platform to implement the standard and access services
Engaging participation in ISO metadata policies, tools, and, outreach
Sustaining implementation efforts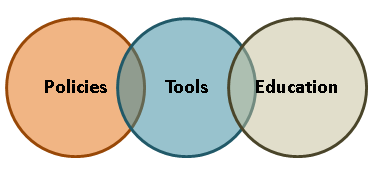 Attendees should have ISO metadata hands-on knowledge sufficient to effectively contribute toward the identification of key issues, generation of options for addressing key issues, and the development of strategic solutions. This is a highly interactive working meeting and participants are expected to contribute in breakout sessions and actively engage in post-workshop implementation efforts.
Participation is limited to 75 onsite attendees and pre-registration is required. Remote access will be available for presentations.
Additional Summit information is available at: FGDC 2017 ISO Metadata Summit website. For more information, contact: Jennifer Carlino, FGDC, This email address is being protected from spambots. You need JavaScript enabled to view it..
Source: https://www.eventbrite.com/e/fgdc-iso-metadata-summit-tickets-32054223044?aff=estw