Details

Published: Thursday, 27 April 2017 15:03
EuroGeographics Messenger 1/2017
EuroGeographics' vision is of a European society that makes decisions informed by our members' accurate, authoritative and quality-assured data, services and expertise. In this issue of the Messenger, we report on some of the ways in which we are working with others to contribute to policy developments and aid operational requirements.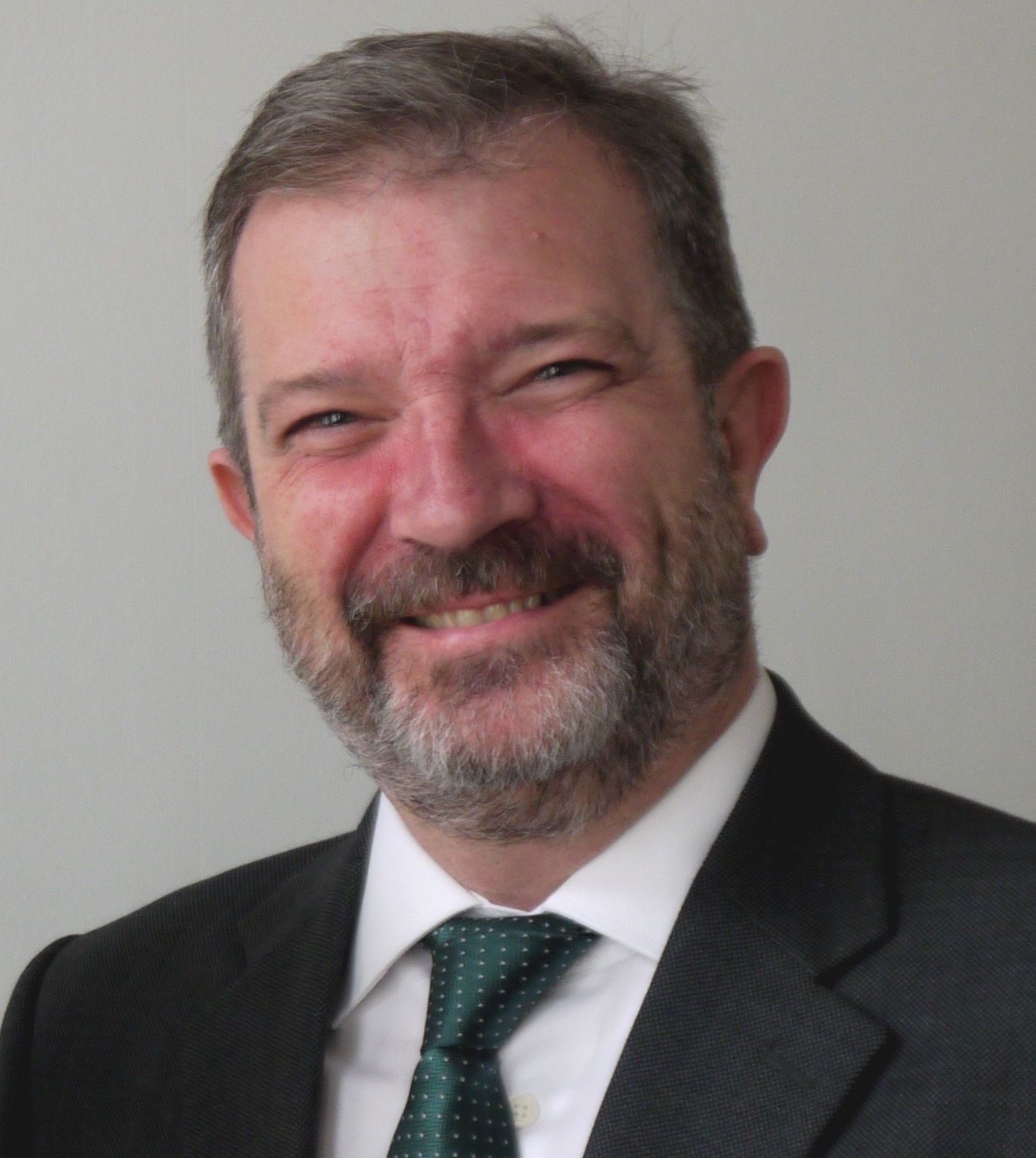 Our partnership agreement with the European Environment Agency for example will improve access to pan-European maps and land information for Copernicus users, while the latest release of EuroGlobalMap open data provides a great first step in discovering the wider benefits of members' products and services.
I am delighted to announce the appointment of Dominik Kopczewski as our new Policy Development Manager. Dominik will fulfil a vital role in reflecting our members' collective view on national and international policy issues and will also be responsible for liaising with European and global organisations within the geospatial and land information sectors.
You can also read about our progress towards an operational European Location Service, and news from our members in Belgium, Finland, Georgia and The Netherlands.
Together with our members we continue to contribute significantly to UN-GGIM: Europe and was delighted to participate in its 3rd joint meeting with ESS. With a thought- provoking agenda and lively panel discussion, it demonstrated the shared mission of National Statistical Institutions and National Mapping and Cadastral Authorities in producing high quality information for public use and policy making. If you were unable to attend, the papers are available here.
With best wishes
Mick Cory
Secretary General & Executive Director
---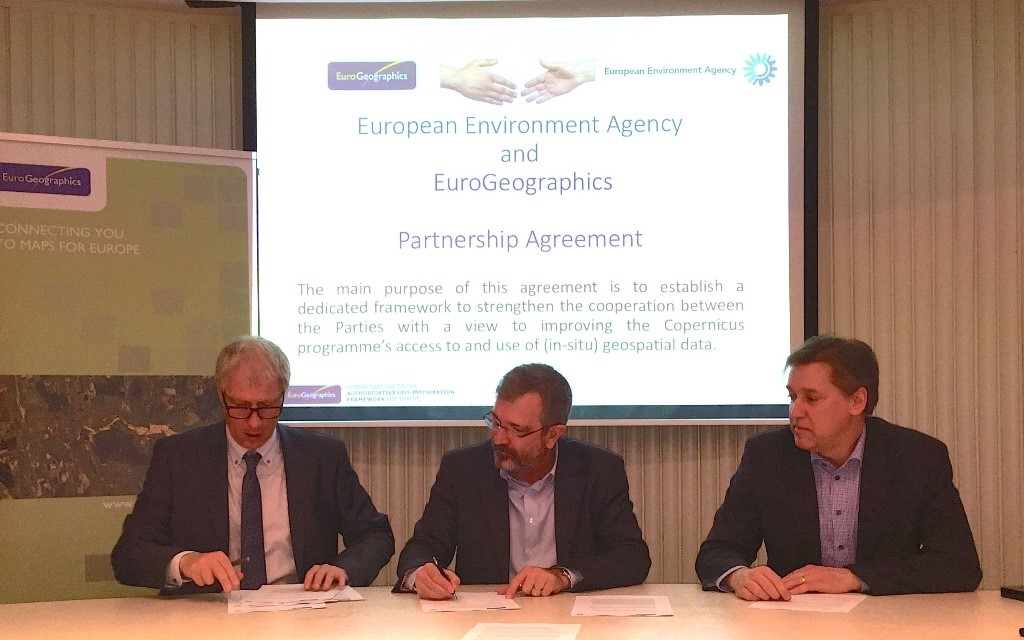 Partnership to improve access to pan-European maps for Copernicus users

Users of Copernicus services are set to benefit from a new partnership which improves access to pan-European maps and land information from official sources.
The cooperation agreement between the European Environment Agency (EEA) and EuroGeographics signals a commitment to make more national authoritative geospatial information available through the European Commission's flagship initiative for earth observation and monitoring.
Dr Hans Bruyninckx, Executive Director, EEA said: "Policy makers, researchers, commercial and private users, as well as the global scientific community, all use information provided by the different Copernicus services to improve the quality of life for the citizens of Europe."
"We are delighted to be working with EuroGeographics and its members to improve the awareness, availability and benefit of geospatial data for a wide range of applications, including climate and energy, public health, urban and regional planning, biodiversity and environmental protection, and transport and safety."
Pictured above: Dr Hans Bruyninckx, Executive Director, EEA (left), Mick Cory, Secretary General & Executive Director, EuroGeographics (middle) & Anders Sandin, Chair of the EuroGeographics Copernicus Knowledge Exchange Network (right).
Read more here ...
---
Georgia pilots Blockchain technology for property registration
Georgia is one of the first countries in the world to pilot Blockchain technology for property registration. The project, a partnership between National Agency of Public Registry (NAPR) under the Ministry of Justice and the BitFury Group, will enhance both the security and the transparency of the registration process.
Data sent to a Blockchain distributed database will be certified with NAPR's digital organisational seal to prove the validity and authenticity of the transaction. As a result, checking the authenticity of an extract from the immoveable property register will also be simplified.
Information is stored via a global network of computers, securing it from both cyber attacks and physical destruction. Users have added peace of mind that all computers in the network will automatically block any suspicious attempts to manipulate the data.
NAPR, a member of EuroGeographics, started integrating Blockchain technology into its systems in 2016 when it signed a memorandum of cooperation with the BitFury Group. The partnership was formed due to NAPR's developed IT infrastructure and the leading position of Georgia in the World Bank Doing Business rankings.
The next stage of the project will see NAPR working on the introduction of smart contracts.
---
Members compete in European Commission Sharing and Reuse Awards
Congratulations to our members from Finland and The Netherlands who competed recently in the European Commission's Sharing and Reuse Awards.
National Land Survey of Finland came second in the cross-border category for Oskari, the open source service platform for embedded maps and geoportals.
The Netherlands' Cadastre, Land Registry and Mapping Agency (Kadaster) came second in the national category for its the PDOK (Public Services on the Map) collaboration with the Dutch Ministry of Infrastructure and Environment, Dutch Ministry of Economic Affairs, Rijkswaterstaat (Dutch Road and Water Ways Networks) and Geonovum.
The results were announced at the Sharing and Reuse Conference in Lisbon, Portugal.
---
EuroGeographics enhances open data for 2017
Users of EuroGeographics pan-European open data will benefit from a series of enhancements to the latest release of EuroGlobalMap.
Forty-five members of the Association for the European National Mapping, Cadastre and Land Registry Authorities have contributed to the 1:1 million dataset which includes an administrative theme providing boundary information. It also features a settlement theme with the addition of populated places and populated place ID for built up area feature classes.
EuroGlobalMap was recently included in the newly launched Belgian INSPIRE and Beyond Geoportal.
Read more here.
---
EuroGeographics invests in European Location Services
At its April meeting, the EuroGeographics Management Board reconfirmed its commitment to delivering European Location Services by approving the programme of work and investment required to develop operational services.
To help secure the long-term future of this unique and powerful source of geospatial information, the Board has allocated significant budget to meet the estimated costs of designing and developing European Location Services over the next two years. The approved transition programme includes the recently successful bid for European Commission funding for 50% of the Open ELS project costs. The Management Board has also approved plans for EuroGeographics to formally take ownership of the European Location Framework (ELF) platform on behalf of its members.
As part of our commitment to meeting the need for authoritative reference data, work is now focusing on using the technical platform developed by the ELF Project to evaluate services that meet the needs of key users. These include the European Commission and private sector partners such as value-added resellers and commercial solution providers.
Our vision for European Location Services remains that they will:
Provide the single access point for international users of harmonised, pan-European, authoritative geospatial information and services; and
Enable national mapping, cadastral and land registry authorities to be recognised in our international effort to contribute to the wider public good.
For further information, contact This email address is being protected from spambots. You need JavaScript enabled to view it.. European Location Services Transition Programme Manager.
---
EuroGeographics focuses on policy participation with new appointment
EuroGeographics has appointed an international relations expert to enable Europe's National Mapping, Cadastral and Land Registry Authorities to contribute to policy initiatives and legislation.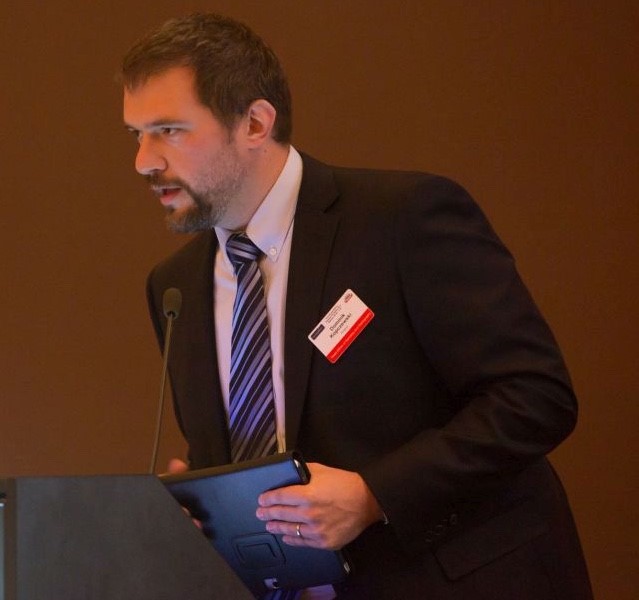 Dominik Kopczewski joins the international not-for-profit association as Policy Development Manager with a remit to develop positions and responses that reflect the collective views of its members. In addition to monitoring and advising on national and international policy issues, he will also be responsible for liaising with European and global organisations within the geospatial and land information sectors.
Since 2014, he has been Chair of EuroGeographics Policy Knowledge Exchange Network (KEN) which focuses on developments such as satellite space programmes, geodetic positioning, data sharing and security, and location technologies.
Mr Kopczewski holds a Master of Arts in Spatial Management from Warsaw University and postgraduate qualifications in both international relations and diplomacy, and public relations.
Read more here.
---
National Geographic Institute, Belgium reaches for the stars with BeGeo
Belgium's second BeGeo exhibition reached for the stars as it welcomed astronaut Frank De Winne as a guest speaker in Brussels. Organised by the National Geographic Institute (NGI), Belgium in collaboration with Agoria, the federation of the technological industry, the event focused on the value of geospatial information for security.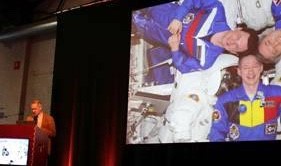 Vice Prime Minister and Minister of the Interior, Jan Jambon gave the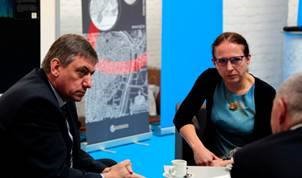 inaugural speech and our President Mrs Ingrid Vanden Berghe, Administrateur-generaal, NGI also spoke on Geo.be, the gateway to the geographic platform of the federal government.
Br.General Frank De Winne is head of the European Astronaut Centre Department of ESA. He has made two missions to the International Space Station (ISS) and was the first commander from outside the USA and Russia.
The Belgian Solar Challenge team was also present and underlined the need for good geodata for Solar Challenge success. The team ended second in the last challenge, and now aim for gold.
For more information, visit www.begeo.be .