Details

Published: Saturday, 11 March 2017 00:15
New RCMRD Director-General takes office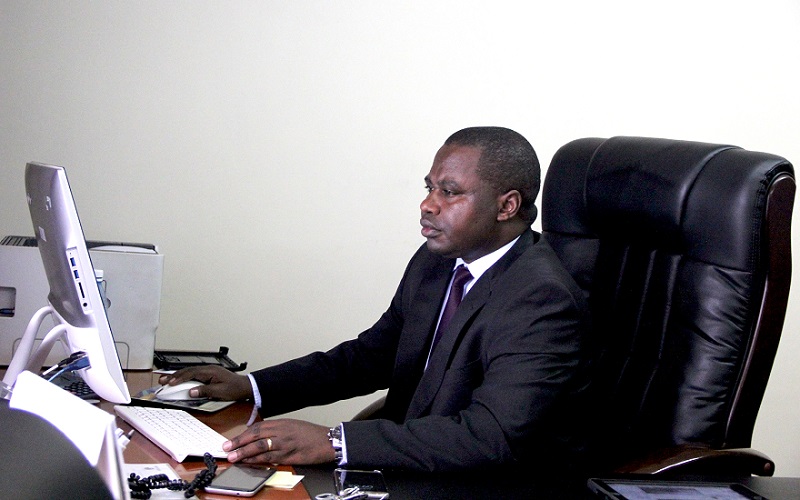 GSDI congratulates and welcomes Dr. Emmanuel Nkurunziza, the new Director-General for the Regional Centre for Mapping of Resources for Development (RCMRD). Dr. Nkurunziza moves in with a wealth of experience from Rwanda Natural Resources Authority (RNRA) where he served as Director-General General as well as Chief Registrar of Land Titles.
Committing to a continued focus on geo-information services, former Director-General of and lead designer of Rwanda's land reforms has taken office as RCMRD's new Chief Executive. The land reforms he led in Rwanda saw the country ranked 4th globally on the World Bank Doing Business report 2017 on the indicator of registering property.
He has also served as a lecturer in the Department of Surveying, Makerere University; a Research Fellow at the University of Birmingham, UK as well as Guest Lecturer in Cardiff University's City & Regional Planning department. He holds a PhD (Public Policy) (University of Birmingham), an M.Sc. Urban Planning (Cardiff University) and a B.Sc. Surveying (Makerere University).
Dr. Nkurunziza brings to RCMRD extensive management and technical expertise to this intergovernmental organization (RCMRD) that aims to promote sustainable development in the member States and beyond through generation, application and dissemination of geo-information and allied ICT technologies, products and services.
RCMRD was established in 1975 under the auspices of the United Nations Economic Commission for Africa (UNECA) and the then Organization of African Unity (OAU), today African Union (AU). It currently has 20 member states in the Eastern and Southern Africa Regions: Botswana, Burundi, Comoros, Ethiopia, Kenya, Lesotho, Malawi, Mauritius, Namibia, Rwanda, Seychelles, Somali, South Africa, South Sudan, Sudan, Swaziland, Tanzania, Uganda, Zambia and Zimbabwe.
Besides providing support to Member countries in all areas requiring the use of geo-information the Centre trains more than 3000 technical officers annually from its member States and other African countries in the fields of surveying and mapping, remote sensing, GIS and natural resources assessment and Management. The Centre has also implemented numerous projects on behalf of its member States and development partners.
In his new role, the Director General will be responsible for driving the RCMRD vision to be a premier Centre of excellence in provision of geo-information services. The Centre also serves as SERVIR's Eastern and Southern Africa hub. The SERVIR-Eastern and Southern Africa (SERVIR E&SA) project supported by USAID, builds upon RCMRD's existing strengths and augments their data management and training capability. The SERVIR E&SA project complements RCMRD's core mission and provide a springboard for the development of applications customized for Member States.