Details

Published: Wednesday, 19 April 2017 15:04
Crowdsourcing in National Mapping 2017 Workshop Report
The EuroSDR 'Crowdsourcing in National Mapping 2017 Workshop' was held in Leuven on 3-4 April and final presentations and reports are now on the workshop website at http://www.cs.nuim.ie/~pmooney/eurosdr2017/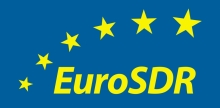 The website provides a very rich source of information about the workshop and much food for thought, especially about advances in crowdsourcing in the past decade and the research and applications still needed in the future.
All presentations are now available and thanks to all of the presenters who agreed, without hesitation, to share their presentations online.
There are also webpage versions of the Breakout Sessions #1 and #3, for which are found in the programme part of the webpage. There is also a link to the Hackthon summaries on Google Drive.
A more formal report of the workshop will follow in the next few weeks.
Visit the workshop presentations and background material website here.