Details

Published: Thursday, 13 April 2017 13:43
EuroSDR Annual Report 2016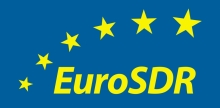 The EuroSDR Annual Report for 2016 gives an overview of the organization's activities in 2016. This includes the joint EuroSDR/GSDI Association project which focuses on research about how coastal marine communities and NMCAs can work together more effectively where land meets the sea.
The objective of this project is to organise several coastal/marine SDI workshops. The workshops are mainly about the identification and promotion of coastal and marine information management 'good practices' and exploration of challenges remaining among stakeholders in implementing Coastal/marine SDIs in relation to their legally mandated requirements under the INSPIRE Directive and implementing regulations for INSPIRE data themes of relevance to the coastal and marine communities.
EuroSDR is a pan-European organisation established by International Treaty, as OEEPE, in 1953 in Paris in accordance with a recommendation passed by the Council of the Organisation for European Economic Co-operation. The spatial data research interests of European Countries are represented through the membership in EuroSDR of national organisations from their production and research sectors. The result is a network of delegates, from European Geographic Information organisations and research institutes, effectively and practically addressing Europe's spatial data research requirements. Collaborative research projects address the acquisition, management and delivery of spatial data and services while international workshops and courses, in collaboration with related organisations, address key issues in a timely and focused manner.
See: http://gsdiassociation.org/images/reports/EuroSDR-Annual-Report-2016.pdf